Steel Pier in Atlantic City
The Atlantic City Steel Pier was first opened in 1898 - it soon became famous throughout the USA and was renowned for having some of the world's top entertainers entertaining crowds from all over the country.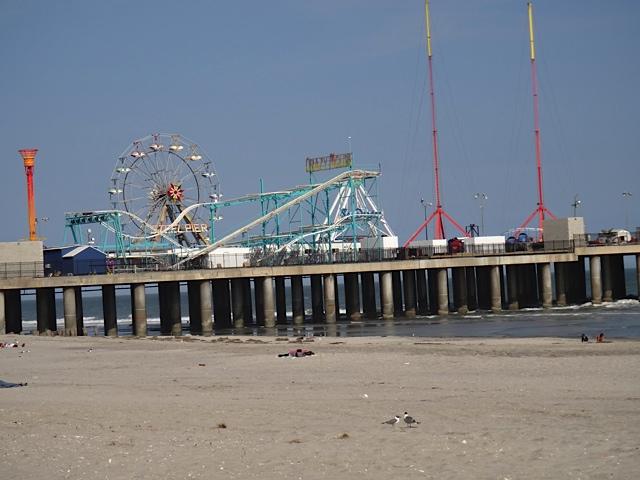 Just a few of the famous acts that graced the stages at Steel Pier between 1920 and 1950 included Mae West, Charlie Chaplin, The Three Stooges, Bob Hope and Frank Sinatra
It has often been stated that Big Bands were not really big until they started to play on the Steel Pier in Atlantic City
These days, Steel Pier is known for its family amusement thrills and adrenaline, especially in the form of rides and attractions.
You will find a roller coaster, a kiddie roller coaster, carousel rides, go carts, a rock climbing wall, a ferris wheel and many more rides. You can also find plenty of old-fashioned amusement games, which remain as popular as ever with both old and young alike.
Steel Pier also has a superb range of Boardwalk food on offer, so you could quite easily spend the best part of a whole day on the Pier with your family, without wanting for anything.
One of the more adventurous and popular activities on the Steel Pier is to take a helicopter ride - these rides can be taken in the day or at night and give an amazing view of the Atlantic City skyline.