Atlantic City Club Casino
The Atlantic City Club is often overlooked, because it is situated at the very Southern end of the Boardwalk, where the old Hilton used to be.
For many visitors, The Atlantic City Club is the boardwalk's 'best kept secret', offering both a high end experience and value for money.
The casino's policy on value for money not only covers the room rates, but extends to the dining and and the gaming. With regards to gaming, the casino prides itself in offering high slots payouts, as well as table games with low limits that you would not find in other Boardwalk hotels.
Atlantic Club Casino Slots
Located down the southern end boardwalk, about 50 yards past the Tropicana is the Atlantic City Club Casino Hotel.
If you are a fan of modern video slots, this casino is worth the walk. They have the full range of all of the new G+ and G+ Deluxe games from WMS as well as all of the new Bally and IGT games.
Having been recently renovated, the casino club hotel is now by far the nicest environment to play slots in along the boardwalk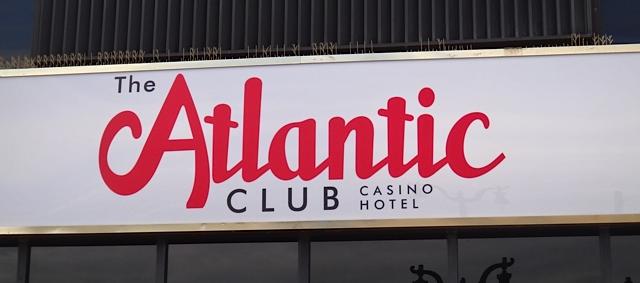 Atlantic City Club Casino - Personal Perspective
"Ww loved the slots here! Not only did they have all the latest games, that none of the other casinos nearby had, they also seemed to pay out a lot more than the other casinos found along the boardwalk"
Atlantic City Club - Overall Thoughts
Overall, if you are on the boardwalk and looking for a true Vegas casino experience with all of the latest games, the at the same time, you want the best value food and drink the Atlantic Club should be top of your list.
The casino has some very good places to dine. As you enter, head up the escalator - you will find a great espresso coffee shop, with some of the freshest and best cakes and pastries in Atlantic city. A great place to know about.
You will also find just about the best value steaks and seafood in Atlantic City here. You get that combination of prices and quality that you would normally associate with Vegas rather than Atlantic City.
Finally, Atlantic city has a top-quality locals casino!